Your dream job is waiting for you.
Best in breed at digital development
We work together with leading Scandinavian companies and help them thrive in their digital development. From our office in Karlstad we've had the pleasure of delivering award-winning digital solutions for many years, and for many more to come!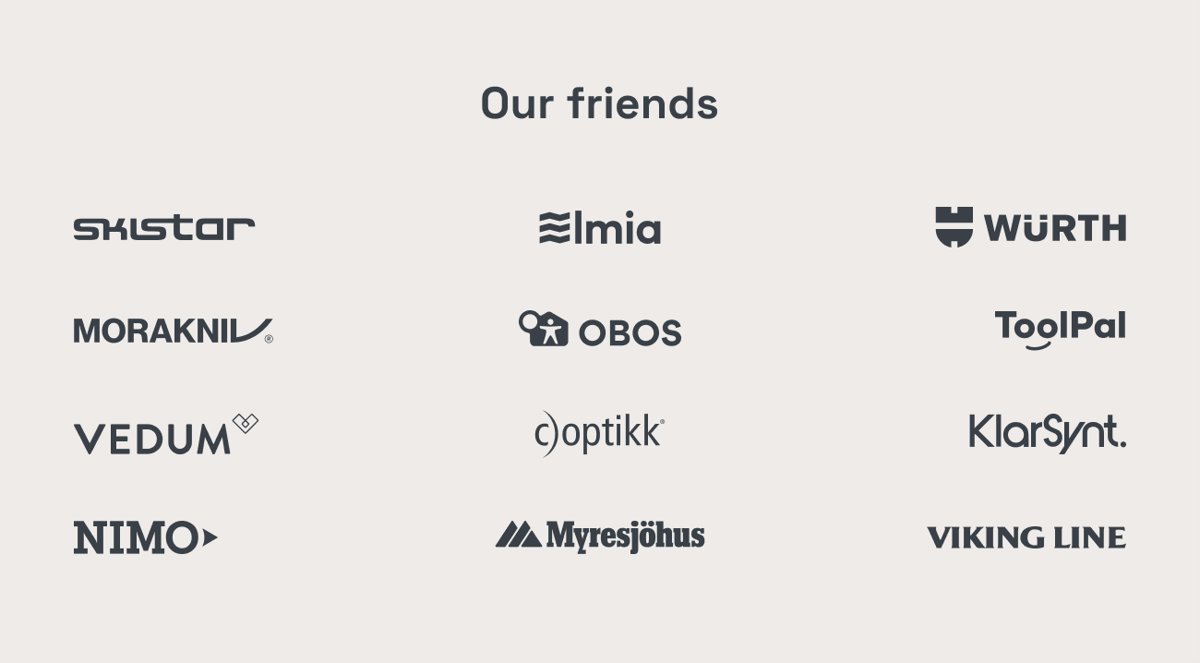 According to our latest employee survey, 100% of our colleagues would recommend a friend to come join Ninetech. Why is that? Some of the answers we got to that question are:
Our complex projects where the solution is tailor-made to every single customer. As an employee you are always working in the forefront of technology - for real.
The possibility to develop your skills within your role, but also being able to shift focus when you are ready for a new challenge.
The collaboration with skilled and helpful colleagues. We thrive when we work together and can share our skills & knowledge with each other. That is why we always work in-house from our office in central Karlstad.
Our great focus on sustainability - both for us as employees at Ninetech, but also for our environment.
But let's be honest - no one is perfect, and neither are we. There are a few things our colleagues tell us we should improve (which we are of course):
We'd like to find a better way to spread our internal information in an easier way, and where we can find specific documents.
Our mentor program is really good, bur it can be even better with a clearer long term plan.
Do you believe that you and Ninetech is a good match? Please let us know! Give us a call or send us an email - whether it is to know a bit more about our strengths, weaknesses or to apply for any of our Job openings. We'd love to hear from you!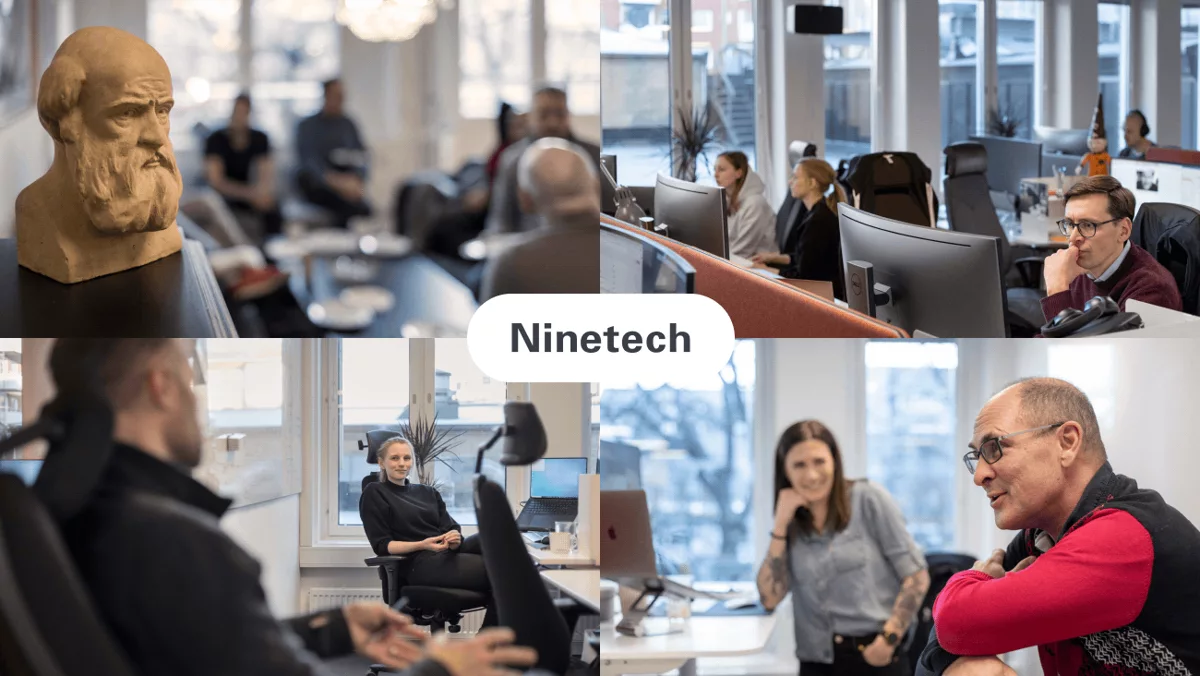 A few examples of our perks and benefits
🏃🏾‍♀️ Wellness allowance

🤸🏽 One hour a week for you to use for health and wellness

To promote a good health and sustainable lifestyle

👨‍💻 Personal and technical development during work hours

Mentorship program, internal and external trainings. When you grow - Ninetech grows!

💘 Our collective activities

Monthly lunches, workout classes, kickoffs et cetera

🏖 Vacation

30 days as standard for everyone

🏠 Flexible work model

We provide a flexible "50/50" work model as part of our culture and way of working.

👴🏼 Beneficial pension provision

🤕 Private healthcare insurance